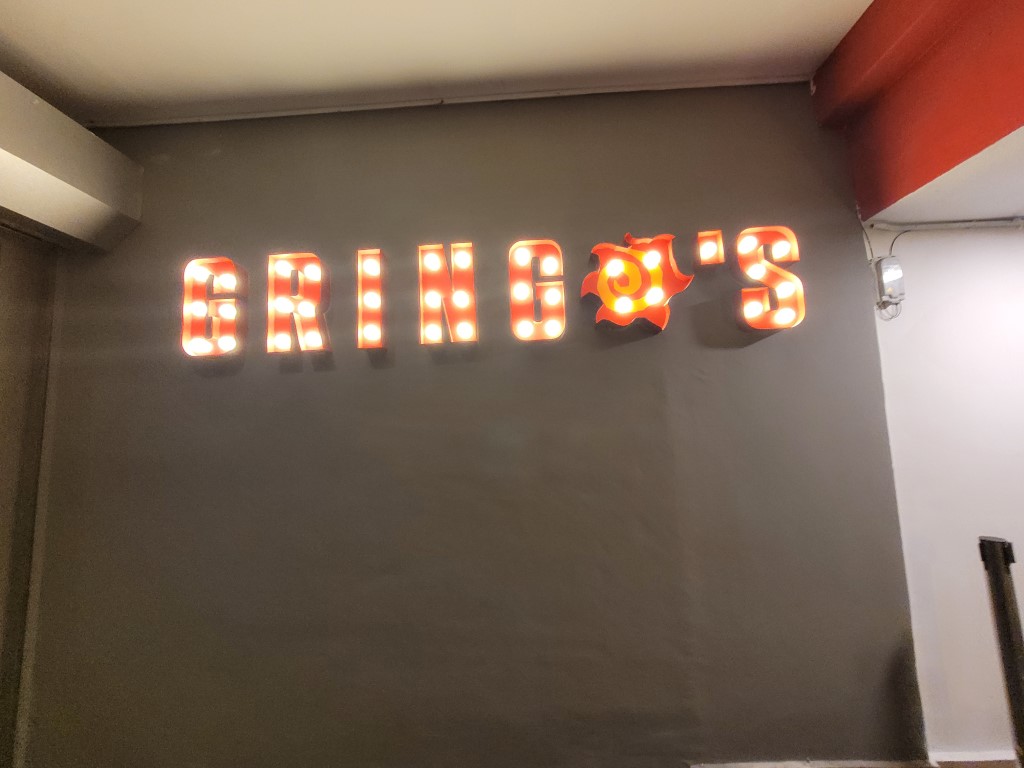 Hi fellow foodies! Today, I want to share with you my dining experience at Gringos TTDI where I had a lunch gathering with my fellow colleagues.
Truth be told, there wasn't many people at lunchtime and the interior were spartan at most so there were plenty of tables and chairs. I have a feeling that dinner in the evenings will be a larger crowd.
We decided to try out their set lunch menu, which includes a main course, a side dish, and a soft drink or iced tea.
I opted for the Chicken Quesadilla with a side of Fries, while my colleagues chose the Beef Burrito with a side of Corn Chips and the Grilled Chicken Caesar Salad with a side of Onion Rings. Each dish was served hot and fresh, and we all agreed that the portions were just right for a satisfying lunch.
The Chicken Quesadilla was filled with juicy and flavorful chicken, melted cheese, and a variety of tasty veggies. The Beef Burrito was packed with beef, cheese, and spices.
Overall, it was ok at Gringos TTDI. Will we be going back soon ? Hmmm … for the first time and maybe for lunch gatherings where it's Mexican themed 🙂
Google info :
Address : 04A, 1st floor, Jalan Burhanuddin Helmi, Taman Tun Dr Ismail, 60000 Kuala Lumpur
Business hours :
| | |
| --- | --- |
| Saturday | 11:30 am–11:30 pm |
| Sunday | 11:30 am–11:30 pm |
| Monday | 11:30 am–11:30 pm |
| Tuesday | 11:30 am–11:30 pm |
| Wednesday | 11:30 am–11:30 pm |
| Thursday | 11:30 am–11:30 pm |
| Friday | 11:30 am–11:30 pm |
Gallery :